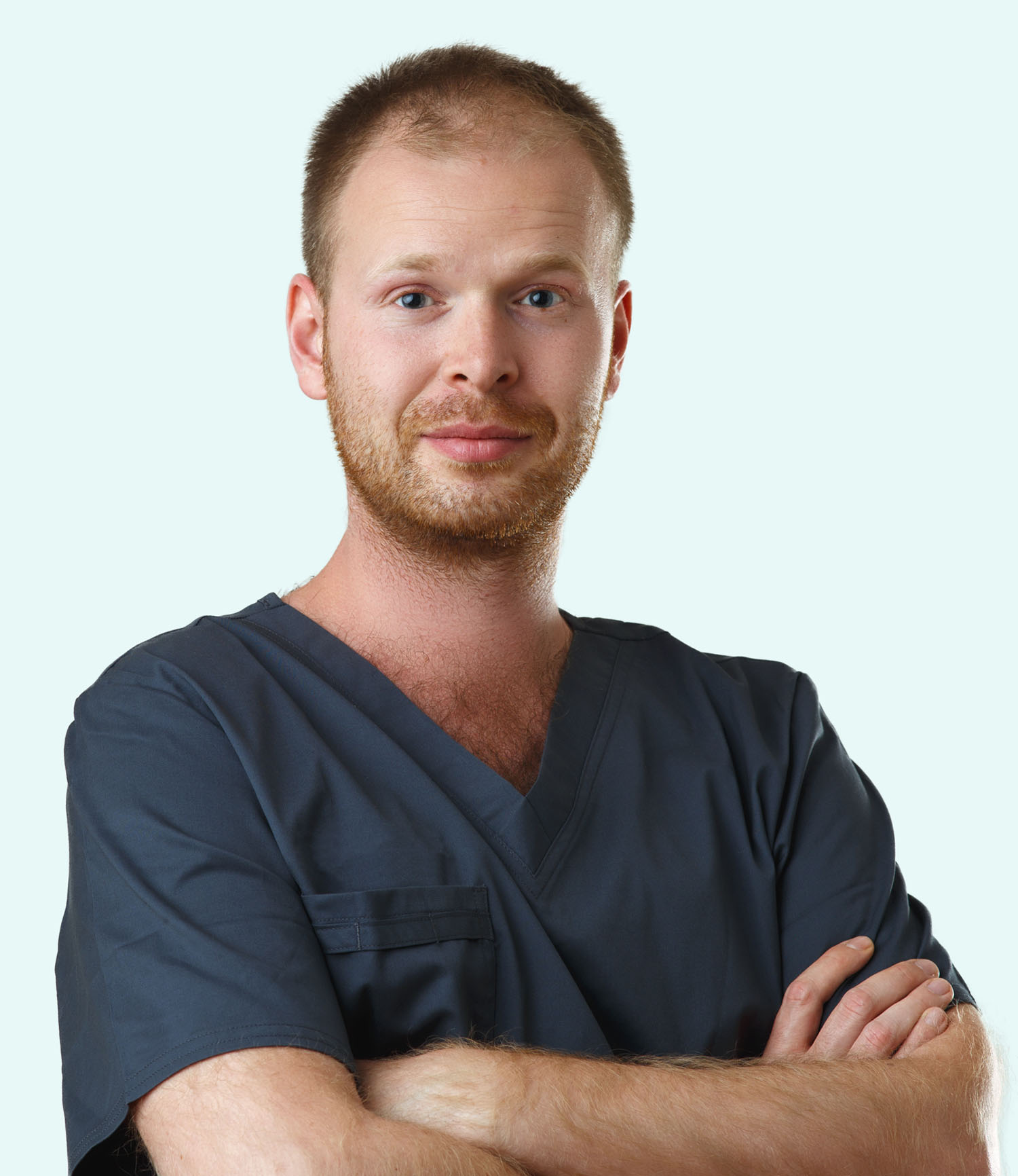 D.D.S., sertificēts mutes, sejas un žokļu ķirurgs
2015. gadā absolvējis Rīgas Stradiņa universitātes Stomatolģijas institūtu, iegūstot zobārsta sertifikātu. Turpinot studijas Rīgas Stradiņa universitātē, 2017. gadā iegūst mutes, sejas un žokļu ķirurga sertifikātu.
Dr. Aleksandrs Dons savu pieredzi ieguvis, strādājot kā neatliekamās palīzdības ārsts Rīgas Starptautiskajā lidostā "Rīga", privātklīnikā "ARS", Valsts Neatliekamās medicīniskās palīdzības dienestā kā neatliekamās palīdzības ārsts.
Zobārstniecības klīnikas "SIROWA Rīga" komandai pievienojās 2017. gadā, paralēli strādājot, Rīgas Stradiņa universitātes Stomatoloģijas institūta Neatliekamās palīdzības centrā un  RSU Stomatoloģijas institūta Mutes, sejas un žokļu ķirurģijas centrā.
Aktīvi piedalās zinātniskajā darbā, fokusējoties uz mīksto audu reģenerāciju, biomateriālu izmantošanu mutes, sejas un žokļu ķirurģijā.
Zinātniski pētnieciskais darbs:
2011: An in vitro and in vivo Study on the Intensity of Adhesion and Colonization by Staphylococcus epidermidis and Pseudomonas aeruginosa on Originally Synthesized Biomaterials with Different Chemical Composition and Modified Surfaces and their Effect on Expression of TNF-α, β-Defensin-2 and IL-10 in Tissues.
Publikācija: http://medicina.kmu.lt/1110/1110-06e.htm
2017: Soft Tissue Changes of the Lower Third of the Face After Orthognathic Surgery
Oral presentation in 9th Congress of Baltic Association for Maxillofacial and Plastic Surgery. Tartu, Estonia. 13.05.2017.