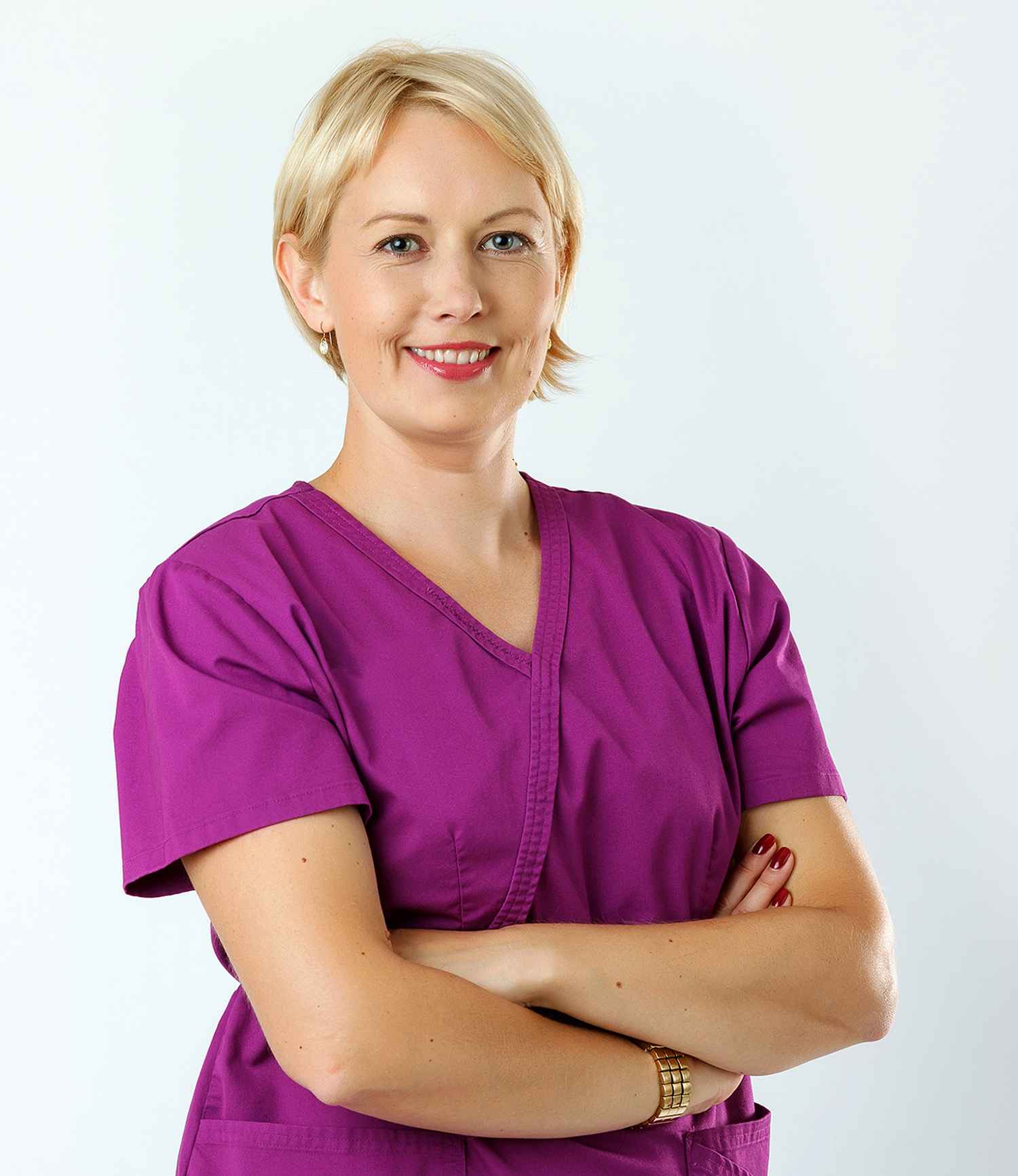 D.D.S., certified endodontist
Inese has been working for the dental clinic SIROWA in Riga since 2007. She is a member of the Latvian Dental Association and Latvian Endodontics Association. She has participated in several international and Latvian scientific conferences, as well as regularly visits various courses and seminars in Latvia and abroad in order to improve her theoretical and practical skills. 
In 2004 she graduated from the Faculty of Dentistry of Riga Stradins University. From 2006 to 2009 she studied at the Faculty of Postgraduate Education, RSU, in the specialty of Endodontics. She has participated in congresses organised by the European Association of Endodontics in Istanbul, Rome, Lisbon, Barcelona.
She has also participated in the Endobaltic 2012, Endobaltic 2014 and Endobaltic 2016 conferences in Vilnius.To improve her theoretical knowledge and practical skills, she regularly attends various courses, seminars and scientific conferences both in Latvia and abroad. 2017 – European Society of Endodontics/ESE Congress in Brussels 2018 – Finnedno Symposium, Helsinki 2018 – ROOTS SUMMIT, Berlin and SkandEndo (21st Biennal Scandinavian Endodontic Congress), Stockholm 2019 – European Society of Endodontics/ESE Congress in Vienna