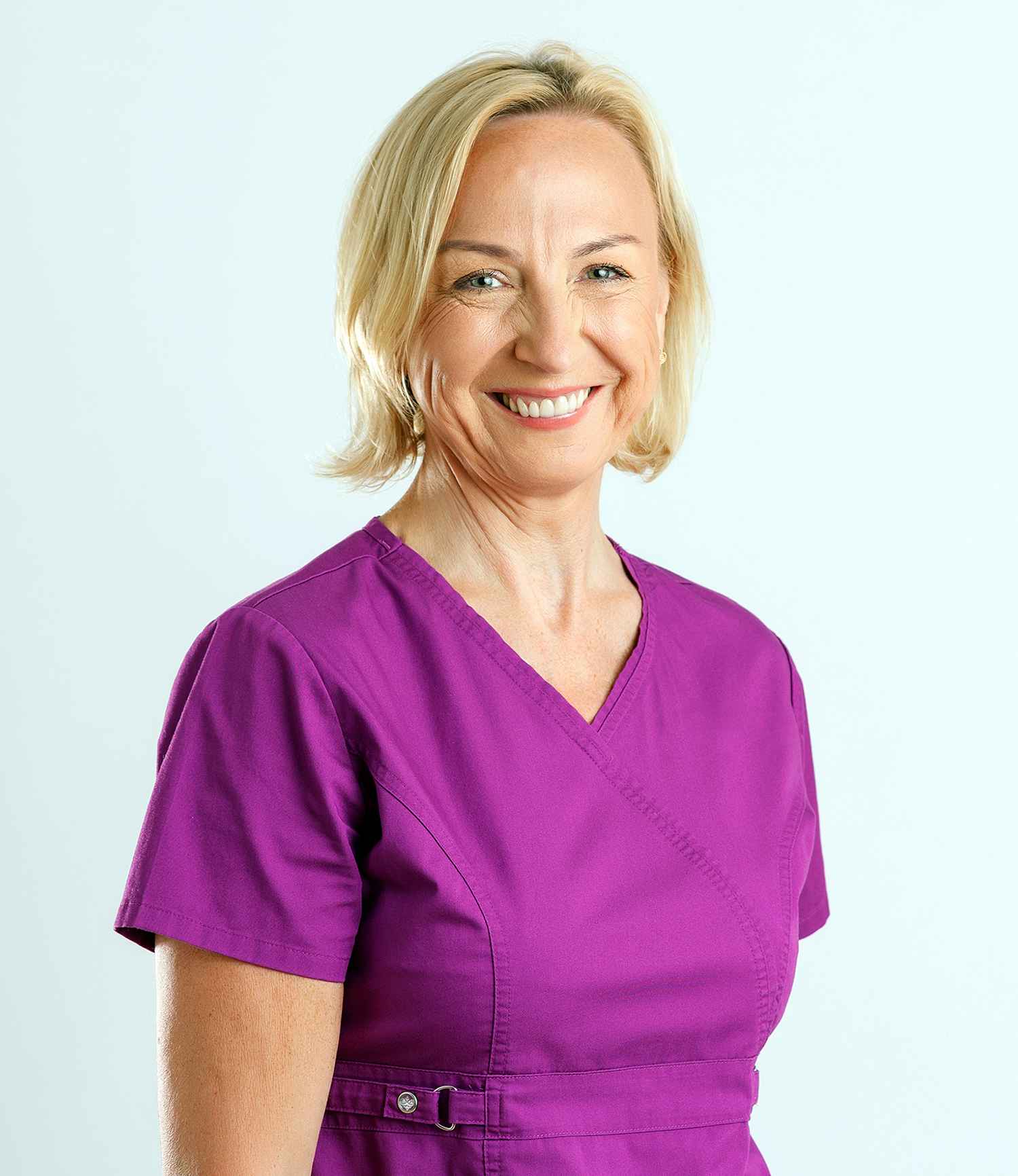 D.D.S., Certified general dentist
Inguna Sprudzāne was born in 1964. She has studied dentistry at the Riga Medical Institute, graduating as a dentist in 1988. Inguna completed a traineeship in Germany and has had experience in dentistry for over 18 years. During her carrier, Inguna attended many different professional courses. A few of these are dentistry courses in Sweden in 2001, courses in dental prosthetics and general dentistry in Germany in 2002, and others. On a regular basis, she improves her knowledge by attending further education courses in Latvia, Germany, Sweden and Finland. Some of these are:
2ndBaltic Scientific Conference of Dentistry in Riga, 2007
Training course 'Join the TissueCare concept' organized by Dentsply Friadent in Cologne, Germany, 2007
Lecture at the Implant Competence Center with topic 'Marketing in Implantology' in Oehringen, Germany, 2007
Training course on augmentation procedures, soft tissue management, ANKYLOS® – Implant – System and with live surgery demonstration organized by Dentsply Friadent in Riga, 2008
FDIAnnual World Dental Congress in Stockholm, Sweden, 2008
Geistlich Biomaterials Advanced Course in Riga, 2009
6thCongress of Latvian doctors in Riga, 2009 etc.
Participation in courses and seminars organized by Association of Dentists of Latvia
Additionally, she attends the dentistry courses organized by SIROWA. Since 2003, Inguna has been working in the Sirowa Dental Clinic.