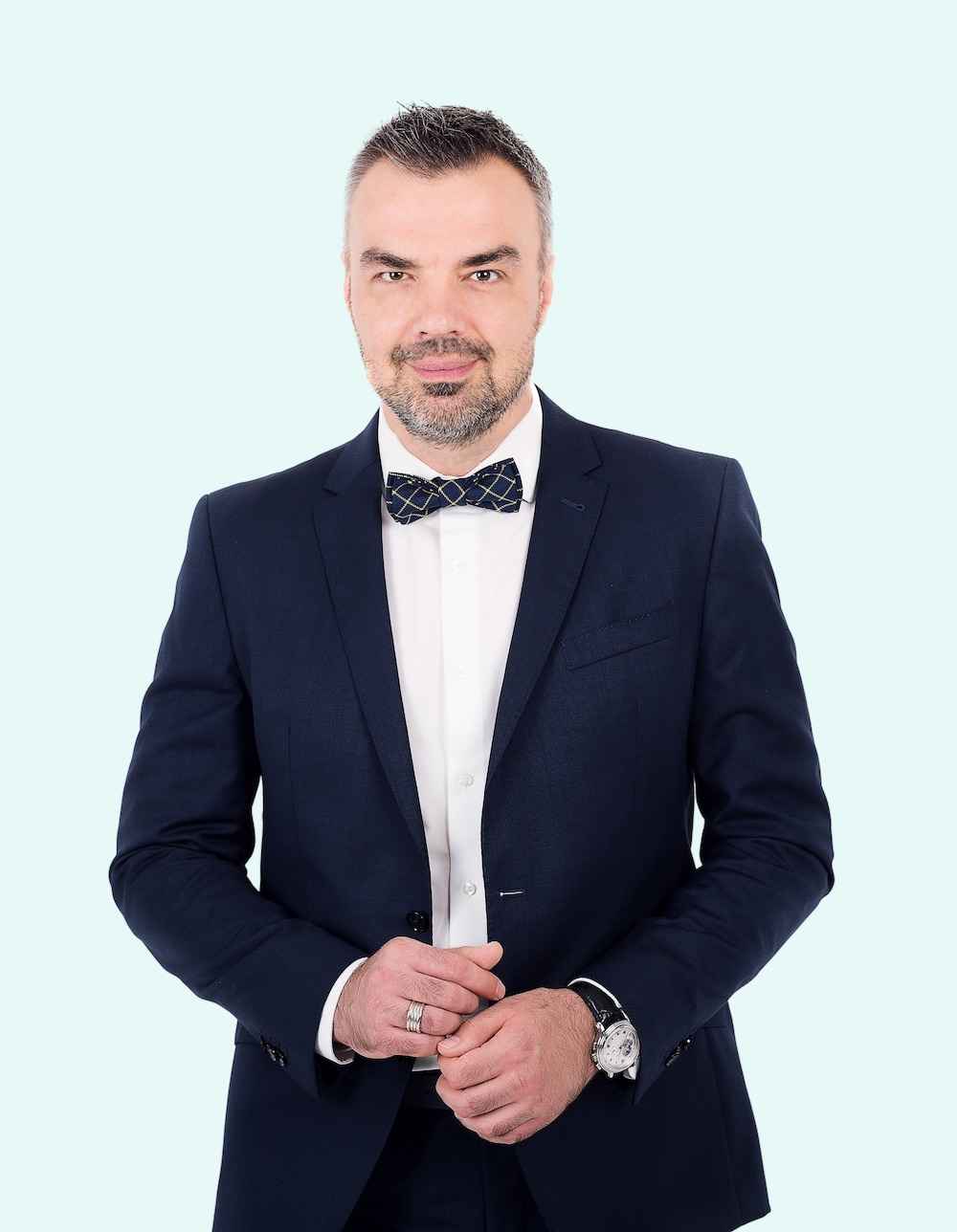 Graduated from the Minsk State Medical Institute with a degree in dentistry (1998), dentist.
Translator Diploma (French) (2000).
From 1998 to 1999 – study at Montpellier 2 University, (France) – specialization – oral surgery.
From 2000 to 2002 – training in clinical residency at the Department of Prosthetic Dentistry of the Belarusian State Medical University.
From 2002 to 2003 – training and work at the University of Geneva (Switzerland) at the Department of Prosthetic Dentistry, specialization – fixed prosthetics.
From 2009 to 2010 – studying at the Danube University Krems (Austria), graduation title of "Academic expert in the field of function and dysfunction of the masticatory apparatus."
From 2009 to 2012 – postgraduate studies at the Department of General Dentistry of the State Institution "Belarusian Medical Academy of Postgraduate Education" (BelMAPO).
Since 2007 – Assistant at the Department of General Dentistry, BelMAPO.
In 2013 successfully finished Ph.D. thesis on the topic: "The use of all-ceramic laminates in the restoration of dental hard tissues."
Since 2004 – clinical consultant, official lecturer at Ivoclar Vivadent (Liechtenstein).
Graduaion of a variety of international training programs including soft and hard tissue management, Ankylos (DENTSPLY SIRONA Implants), Nobel Biocare, Straumann, MIS and other advanced implant systems programs.