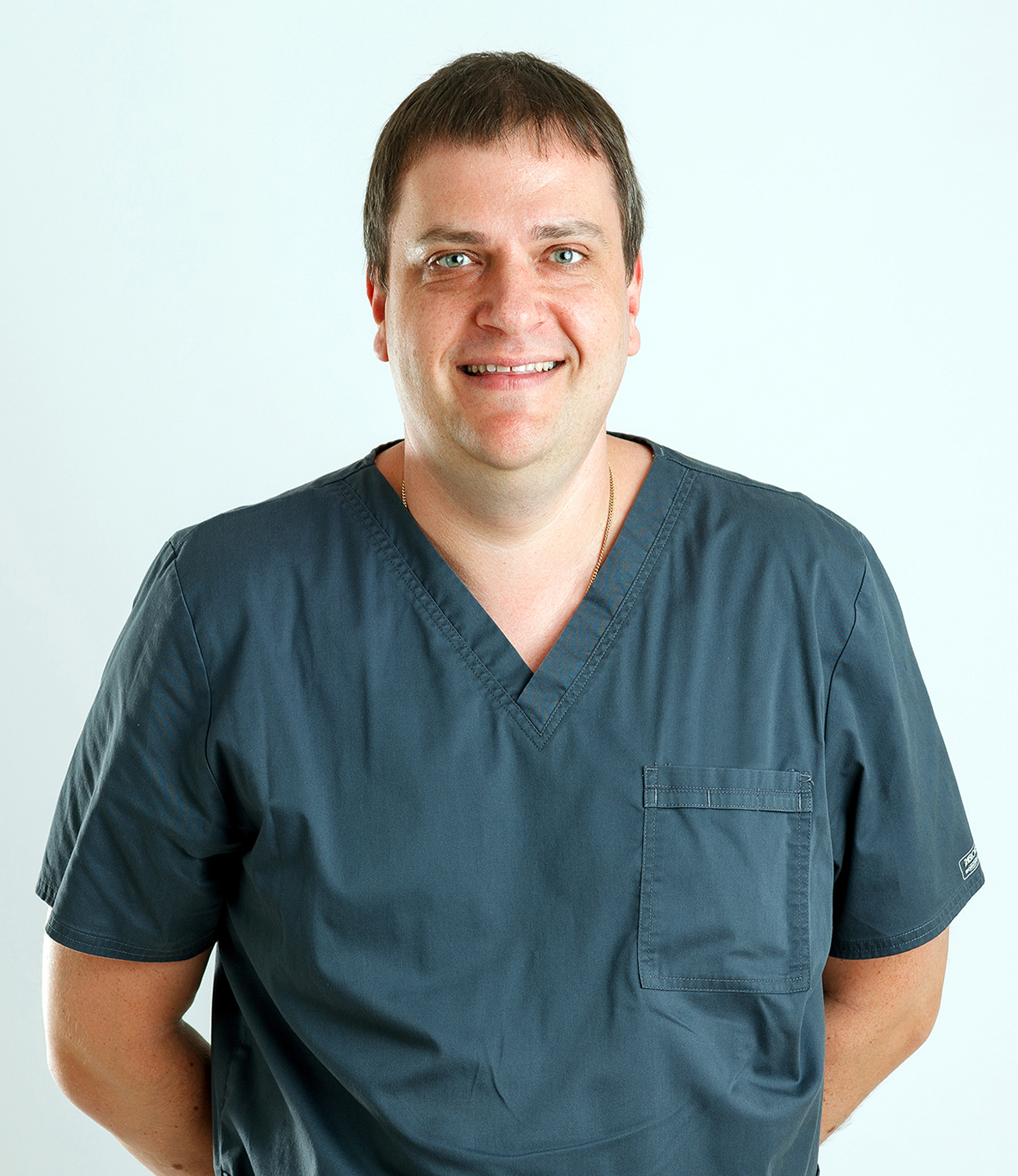 Armands Ozoliņš
Certified general dentist, director of SIROWA Dental Clinic

Armands Ozoliņš was born in 1974. He has studied dentistry at the Latvian Medical Academy, graduating as a dentist in 1998. Since 2000, Armands has been a certified dentist. He completed a traineeship in Germany, Sweden, Finland, Estonia and Lithuania, where he got his international experience. On a regular basis, he improves his knowledge by attending further education courses both in Latvia and abroad. A few of these are:
Training on orthognatic surgery, implant surgery, dentoalveolar surgery and oral medicin in the Department of Oral and Maxillofacial Surgery, Central Hospital in Västerås from September 7th to 18th, 1998
Training on implant surgery and related bone reconstruction in the Department of Oral and Maxillofacial Surgery, Umeå University in September 1998
2nd Congress of Latvian Dentistry in Riga, Latvia from October 4th to 5th, 2000
ANKYLOS® Technicians Course organized by Sirowa in Riga, Latvia from January 21st to 22nd, 2003
Baltic Workshops on osseointegrated dental implants organized by Institute of Stomatology, Riga Stradins University in 2003 and 2006
10th, 11th and 12th International Friadent Symposium taking place accordingly in Mannheim, Germany, 2003, Dresden, Germany, 2005 and in Salzburg, Austria, 2006
Course 'Change over Time of the Loading Concepts of Dental Implants' in Riga, Latvia on 23rd of January, 2006
13th, 14th, 15th, 16th and 18th  Annual Scientific Meetings of EAO from 2004 to 2007
Lectures at the Implant Competence Center in Oehringen, Germany in 2007 with following topics – Marketing in Implantology/ Atraumatic Augmentation and Sinus Lifting with live surgery
2nd Baltic Scientific Conference of Dentistry in Riga, Latvia from November 8th to 10th, 2007
Training courses in accelerated implant therapy, live surgery, augmentation procedures, soft tissue management, TissueCare concept, computer-guided implant treatment and implant system XIVE® organized by Dentsply Friadent in from 2003 to 2008
Structured Implant course organized by Sirowa Dental Clinic in cooperation with Dentsply Friadent and University of Frankfurt in 2009
3rd Evident Success Congress 'Experience – Innovation – Practice' in Warsaw, Poland from April 24th to 25th, 2009
Implantology conference in Tallinn, Estonia on 22nd of May, 2010
Dr. Armands Ozoliņš made a presentation at the 13th and 14th Dentsply Friadent World Symposium accordingly taking place in Berlin, Germany, 2008 and in Barcelona, Spain, 2010.
Additionally, he attends the dentistry courses organized by Sirowa, and takes part in organizing the same. He has over ten years of experience in dentistry, and, since 2003, he has been working in the Sirowa Dental Clinic. In 2009, Armands was promoted to director of Sirowa Dental Clinic.