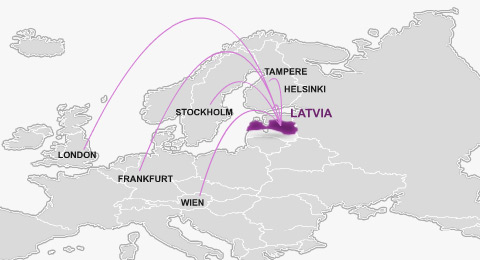 Our clinic is open for dental tourists and we ensure our patients of dental tourism with full service – from transfer to accommodation in our hotel.
Our dentists have gained an international experience in dentistry and almost everyone of them speaks fluent English therefore if a patient is looking for dentists abroad, our specialists will be the ones they are looking for.
During your dental visit in Latvia you can also enjoy our beautiful capital city Riga, the city of lights.
AirBaltic offers more than 60 direct flights to Riga and in cooperation with other partners AirBaltic offers countless flight connections all over the world.
With Ryanair you can fly from Oslo, Stockholm, Tamper and other cities to Riga for as low as 3 EUR (special offers)
There are 82 flight destinations from Riga airport