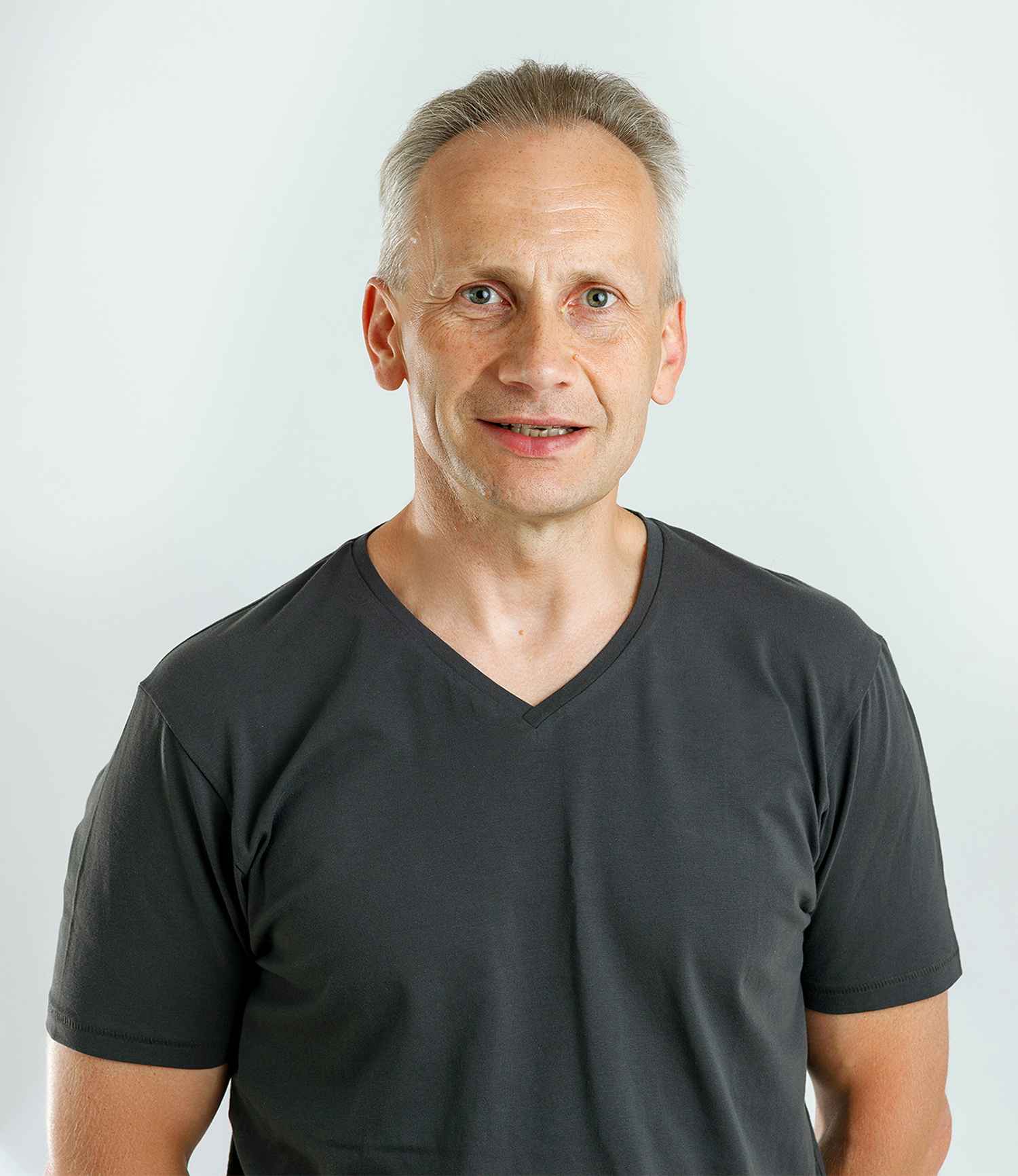 M.D., D.D.S., MOS RCSEd., Certified maxillofacial surgeon, dentist
Andris Bigestāns was born in 1967. In 1993, he graduated the Medical Faculty of the Latvian Medical Academy. Later he has studied dentistry at the Latvian Medical Academy, graduating as dentist in 1997. Since 2000, he has been a certified dentist. Andris completed a resident traineeship in craniofacial surgery, and in 1999, he became a certified craniofacial surgeon. Since 1999, Andris has worked as a lecturer at the craniofacial department of the Faculty of Dentistry in Riga Stradin's University and he is also a member of the International Association of craniofacial surgeons. He completed traineeships in Canada, Sweden and Finland and in 2005, he was made a member of the Edinburgh Royal College of Surgery. In 2007, Andris obtained master degree of TEMPUS JEP. Nr. 04962 in master program "Biomaterials and Biomechanics". Andris has more than 12 years of professional experience and since 2001, he has worked in the Sirowa Dental Clinic. On a regular basis, he improves his knowledge by attending further education courses both in Latvia and abroad. Few to mention:
14thCongress of the European Association for Cranio – Maxillofacial surgery in Helsinki, 1998 and Bologna, 2008
14th, 16thand 17thInternational Conference on Oral and Maxillofacial Surgery in Washington, USA, 1999, in Athens, Greece, 2003 and in Vienna, Austria, 2005
2nd, 3rd , 5thand 6thCongress of the Baltic Association for Maxillofacial and Plastic Surgery in Lithuania and Estonia accordingly in 1996, 1999, 2005 and 2008 and 10thanniversary conference in Jūrmala, Latvia, 2000 – oral presentations
4th, 6th,7th, 8thand 10thJoint Symposium Riga – Rostock with main topics  -"Maxillofacial and plastic surgery", "Maxillofacial deformities – multidisciplinary approach" and "Biomaterials and bioengineering for oral and maxillofacial surgery" in Riga, accordingly in 1995, 2000, 2003, 2006 and 2009 – oral presentations
Different conferences and courses on maxillofacial oncology and radiology, orthognatic treatment and surgery, orthodontia and oral pathology from 1995 to 2000
Scientific conferences of Latvian Medical Academy and Riga Stradin's University in Riga, in period from 2000 to 2009 – presentations of research works
2ndDental congress of Latvia in Riga, 2000 – oral presentation
3rdand 4thWorld Latvian congress of doctors in Riga, in year 1997 and 2001
"Ankylos dental implant system" courses in Riga and in University of W. Goethe in Frankfurt, 2001 and live surgery demonstrations, augmentation procedures and soft tissue management in Riga, 2008
Joint 3rdCongress of Baltic Orthodontic Association and 4thCongress of Baltic Association for Maxillofacial and Plastic Surgery in Riga, 2002 – oral presentation
Seminars and symposiums organized by Dentsply Friadent from 2004 to 2006
Workshops on plastic surgery and osseointegrated dental implants organized by Institute of Stomatology of Riga Stradin's University in Riga, 2003 and 2004
2ndBaltic Scientific Conference of Dentistry in Riga, 2007
14thDentsply Friadent World Symposium Barcelona, Spain, 2010
Additionally, he attends the dentistry courses organized by Sirowa and he has made more than 15 publications in Latvian and English.